I'm Carolyn Talbert of Keller Williams Realty.
Top Metairie agent for over three decades and counting
Sold over $795 million of Real Estate since 1977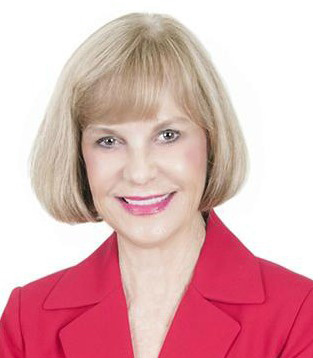 I was born in Pensacola, Florida and moved to New Orleans in 1970. So, I know how it feels to move. The reason for our move was my husband took a job with a national CPA firm. I am the mother of two daughters and I have three granddaughters. I have shared my love for real estate with my oldest daughter, Peggy Talbert, and my granddaughter, Jennifer Lacoste. I have taught Peggy and Jennifer all they know about real estate and they have become successful agents for the Northshore area. I have taught and shared my experience and knowledge and will continue my success with three generations in the real estate business.
My values, drive and excitement for real estate have led me to win the top individual sales award 9 times, which is more than any other agent in the business. I have been named a top 5 producer consistently since 1985 and I am a life member of the Multi-Million Dollar Club. I am experienced in serving the Greater New Orleans Area and can help assist you in the buying or selling of your home. My passion for my clients and my career has made me a top Metairie Realtor for four decades and counting.
I believe in the old-fashioned values of honesty, loyalty, integrity and trust. I am very enthusiastic and my goal is to provide my clients with the highest quality of service.
I have been one of the top residential producers in the New Orleans Metropolitan area for 40 years. I am familiar with the city and what it has to offer. I know property values, financing alternatives and for sellers, advertising and marketing strategies as well.
I am a relocation specialist and can make your move a smooth one!
Ultimately, to increase sales production and continue providing my clients with excellent service, I have enlisted the expertise of Barbara Robinson Picou, a Realtor with over 30 years experience, along with my daughter, Peggy, and granddaughter, Jennifer.
Designations & Awards
Top 5 Producer since 1985
SOLD over $875 Million of Real Estate since 1977
Won the Jefferson Parish Diamond Award 9 times -more than any other agent has ever done.
Life member of The Multi-Million Dollar Club
Top Producer in Metro New Orleans for over 30 years
Sales Meeting Executive Award
Member of the Real Estate Board of New Orleans, the Louisiana Realtors Association and the National Association of Realtors
Relocation Specialist
"Experience Makes a Difference"